At Sussex Partnership, we understand that applying for a job can be both exciting and overwhelming. That's why we strive to provide transparency throughout our recruitment and interviewing process, so that you can feel confident when joining our team.
We're here to support you
At Sussex Partnership, we're all about finding you a career that you love. Don't be intimidated by the application process, we've got your back. Our goal is to create a candidate experience that's as positive and inclusive as a warm hug. Even if you don't end up joining our team, know that we'll always be cheering you on!
---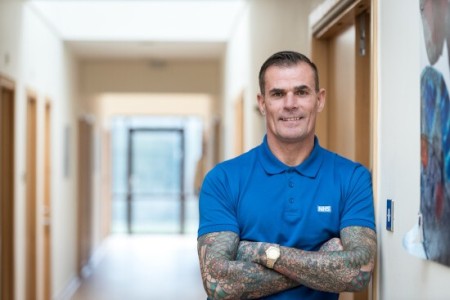 We don't just value diversity, we rely on it
At Sussex Partnership, we believe in more than just diversity and inclusion - we believe in diversity and inclusion done right. We don't just check boxes, we celebrate the unique experiences and perspectives that make each of us who we are. We don't just tolerate differences, we actively seek them out and embrace them. Come join our team where you can be yourself and fit right in – no matter how unique you may be. Bid farewell to the feeling like an outsider in your workplace.
---
We want you to succeed
We want you to get the job! Don't be shy, please ask us for any advice or guidance. We have helpful FAQs and guidance below and we are continually growing this webpage to help candidates achieve their goals. Please let us know if there's anything else you'd like to see on this page that you might find helpful, reach us at notjustajob@spft.nhs.uk. Please also utilise the recruiting managers and our helpful recruitment team, they have the inside scoop on what it takes to succeed and they're more than happy to share it with you.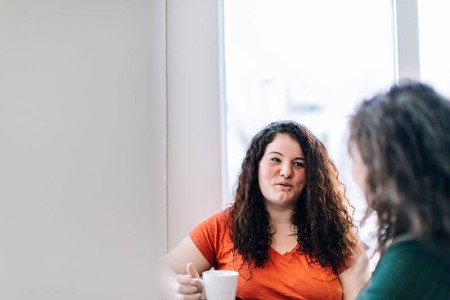 ---
Our recruitment process
All of our online job listings on NHS Jobs and our careers site will link you directly to the Trac Recruitment System. Applications must be submitted online through Trac - https://apps.trac.jobs/. Simply log in if you are a registered user, or make an account to save time on future applications, stay updated on the latest vacancies, and view previous applications and messages from employers.
The selection and interview decisions are made by the individual department recruiting managers at Sussex Partnership. After the online application process is closed, the recruiting manager will create a list of potential candidates to interview. The candidates selected will be those who best match the job requirements. If you are shortlisted for the job, we will invite you to an interview. If you are not successful at this stage, you will receive an email notification from our recruitment team.
Your interview invitation will provide information on the interviewers, any additional tests that may be a part of the selection process, and the date and location of the interview. To increase your chances of success, it's important to prepare thoroughly and convey why you're the ideal candidate for the job. During the interview, it's common to face a panel of two or more interviewers, and there may be some tests involved, but we'll provide you with details about these when we invite you to attend.
After the hiring team debriefs, you should expect to receive an offer via phone call shortly after your interview. However, if you don't receive an offer, don't worry. We always aim to provide candidates with thoughtful feedback to help them improve for future interviews.
Well done on receiving a job offer! You're almost ready to join our team, but there are still a few steps left to complete. Upon accepting our job offer, we will send you a conditional offer of employment through email. This offer will specify the references and other necessary documents required for pre-employment checks.
At Sussex Partnership, we want to ensure an effortless onboarding process for all of our new recruits. As part of our pre-employment protocol, we'll check your references prior to your start date. Depending on the nature of your role, additional checks such as a Disclosure and Barring Service (DBS) may be necessary, especially if you are likely to come into contact with vulnerable adults or children. Once a conditional offer is made, we will provide you with detailed information about the required documents and steps to take.
Once you have passed all pre-employment checks, you will receive an unconditional offer letter. This letter will contain information about confirming your start date and signing your contract of employment.
Our goal is to make your first few weeks and months with us as smooth as possible, allowing you to focus on what you do best while we track your progress and development. Your line manager will contact you a week before your start date to confirm your arrival time and meeting location. They will also coordinate your first day, including introducing you to your team, familiarising you with your workplace, and providing all necessary job-related information. Our mandatory induction program is designed to introduce you to Sussex Partnership and our work, as well as provide vital employment-related information.
---
FAQs
Absolutely! We encourage flexible working where we can. We know that a positive work/life balance brings about huge health-related benefits, which positively impacts the care we provide. Please speak to us about flexible working, for example, part-time hours or certain shift preferences. If it works for you and works for the role, we'll do our best to make it happen.
In a virtual interview, it's expected that you'll be at home. There's no pressure to have a picture-perfect home environment because we understand that everyone's living situation is different and that's okay. You don't need to stress about having a plain wall behind you or making sure your children or pets are out of sight.
Yes, you can store your personal information, qualifications, employment history, references, and supporting information on the Trac Recruitment System to avoid duplicating it during each application. You can also make edits to your profile as needed.
Guaranteed Interview Schemes aim to alleviate the disadvantage we know that some underrepresented groups face within the recruitment process. We operate a Guaranteed Interview Scheme for disabled candidates and members of the Armed Forces community, in line with our commitments as a Disability Confident Employer and member of the Armed Forces Covenant. This means that candidates that declare this within their applications and meet the minimum essential criteria will automatically qualify for an interview.
Typically, you can expect to receive a copy of your DBS check within four weeks. However, during certain times of the year, the DBS may have a backlog of applications to process, which could cause a delay in their response. Keep in mind that enhanced checks usually take longer to process than standard ones.
We require references from the past three years. External applicants must provide at least two references. If the references are from current or previous employers, they must be from your manager or line manager. For educational references, it must be from someone who taught you or was a mentor. Personal references are acceptable, but they must be from someone in a professional setting whom you have known for at least two years. Note that we only accept professional email addresses, not personal ones like Hotmail, Gmail, Yahoo, etc.
If you have any queries on this please contact your Recruitment Advisor.
To comply with mandatory employment clearances, you will need to provide identification for both identity and DBS checks. It's important that the names and addresses on your application form match the information on your ID.
We can't promise an alternative date/time for the interview due to the interview schedule and the hiring manager's discretion. Please get in touch with your Recruitment Advisor as soon as possible to discuss further.
If you are disabled and require reasonable adjustments to the recruitment process (i.e. an alternative application form, questions in advance or wheelchair-accessible interview venues) please contact the hiring manager who will do everything they can to adapt the process to suit your needs.
If you are successful in your application and require reasonable adjustments to support you in post, you will be prompted to discuss this with your hiring manager, as well as within your Occupational Health Screening.
The Disclosure and Barring Service (DBS), which was created in December 2012 through the merger of the Criminal Records Bureau and the Independent Safeguarding Authority, plays a crucial role in aiding employers to make safer recruitment decisions and preventing unsuitable individuals from working with vulnerable groups such as children. For further details on the DBS, including its history and current initiatives, please visit their website at GOV UK - DBS.
Unfortunately, we can't accept DBS certificates from other organisations as we are required to conduct the new DBS check ourselves. However, if you have a previously obtained certificate, it may speed up the process since the new check will encompass the period between your last certificate and the present day. If you are registered with the DBS update service, we can compare your latest certificate with it.
To meet NHS Standards and Employment Law, clearances may be necessary when records are not current. If the job role requires a different level of DBS, a new one and identification may be necessary. Similarly, a change in job role or department may require a new occupational health clearance. We only request new checks if they are necessary, and this is to ensure the safety of both employees and patients in the hospital.
Once all clearances have been obtained, you will receive an unconditional offer letter from the recruitment team, which will confirm your eligibility to begin employment. It's important to note that you should not start working at the Trust until you have acceptable clearances, unless you have discussed this with a member of the recruitment team beforehand. If you are unsure about your clearance status, please contact the recruitment team to confirm before arranging a start date at recruitment@spft.nhs.uk.
Equality monitoring is an optional part of the recruitment process, however the data provided helps us to fulfil our legal obligations under the Equality Act 2010. This data enables us to monitor the demographics of our applicants and workforce so that we can operate an inclusive recruitment process that delivers a diverse workforce, regardless of age, disability, transgender status, marriage or civil partnership, pregnancy or maternity status, race, religion or belief, sex and/or sexual orientation. The information you provide here is completely confidential and will in no way impact your chances in the selection process.
We have been committed to reducing our impact on the environment at Sussex Partnership for several years, and building on our progress to date we are proud to commit to meeting the new targets set out by NHS England Improvement to reach Net Zero Carbon by 2040. To ensure we get there, at Sussex Partnership we have set an interim target of a 57% reduction in emissions by 2025.
Read about our firm commitment to delivering care that is lower in carbon and less impactful on our environment in the Sussex Partnership Green Plan 2022.
As healthcare professionals, we have a duty to play our part in tackling the problem of our changing climate. Right across the organisation, in all roles both clinical and non-clinical we can think, and act, more sustainably.
As part of our ongoing work to become more sustainable and reduce our carbon footprint, we have adopted an approach called Care Without Carbon, which has been developed by colleagues at Sussex Community NHS Foundation Trust.
Our Care Without Carbon framework addresses three key aims:
Reducing environmental Impact: Delivering care that is Net Zero Carbon, minimising our impact on the environment and respecting natural resources.
Improving Wellbeing: Support the health and wellbeing of our staff, patients and communities.
Investing in the Future: Maintaining long term financial sustainability through sustainable decision making.
Care Without Carbon also addresses one of our five strategic goals: to live within our means. The Care Without Carbon framework forms the basis of our new Green Plan.
---
---