Psychiatry careers in CAMHS
Welcome to our page all about working as a Psychiatrist for Sussex CAMHS!
We're really excited that you are interested in learning more about Sussex CAMHS and living and working in Sussex.
Sussex CAMHS has recently significantly expanded and we are delighted to be looking for new colleagues to join our warm and welcoming group of psychiatrists. We have a wealth of opportunities available to help develop your career, including teaching, a medical school and an award-winning research department.
While Sussex is an amazing place to develop your life outside work. It's a beautiful area of the South of England, with a National Park, a long coastline, the vibrant city of Brighton and only an hour by train to central London.
What we're looking for...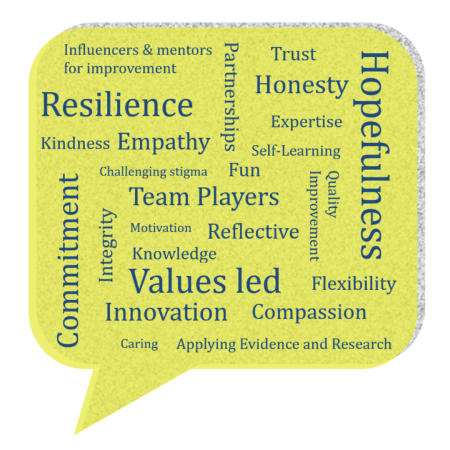 Influencers and Mentors for improvement, Partnerships, Trust, Honesty, Hopefulness, Resilience, Expertise, Kindness, Empathy, Self-Learning, Challenging Stigma, Fun, Quality Improvement, Team Players, Commitment, Integrity, Motivation, Reflective, Knowledge, Values Led, Flexibility, Innovation, Compassion, Caring, Applying Evidence and Research
---
Our Mission and Values
Our mission is to champion the rights of people with mental health difficulties and learning disabilities, and we work with our partners to bring health and care services together to improve the care they receive.
Our vision is to improve the quality of life for the communities we serve.
People First
People are at the heart of everything we do
Future Focused
We're optimistic, we learn and always try to improve
Embracing change
We're bold, innovative and disciplined about using our resources to improve
Working together
We provide services in partnership with patients
Everyone counts
We value, appreciate and respect each other
---
What you can expect in return
Sussex Partnership is about people. The people we work for, the people we work with and the people we want to become. We want to create the right job for you - a job that provides a service and works with your interests.
You will be joining a Trust that is continuously developing. Our working environment and culture are based on trust, learning, accountability and responsibility; we want staff to feel empowered to influence and make positive changes to working practices.
We've developed a comprehensive induction programme to help orient you to the workplace environment and your team and service.
An active mentorship programme and learning set are offered to new medics. Consultants are provided with dedicated time in their job plan, teach and train as well as having the opportunity to use SPA time for clinical and other research through the University of Sussex and Brighton and Sussex Medical School.
In addition to the support you will receive through your multi-disciplinary team, peer support groups and dedicated administrators, you will also be supported by our corporate teams, for example, the Information Technology team, who provide Technology Cafes and patient information system training.
To find out what our staff say about opportunities at Sussex Partnership and meet the team, take a look at the YouTube video below.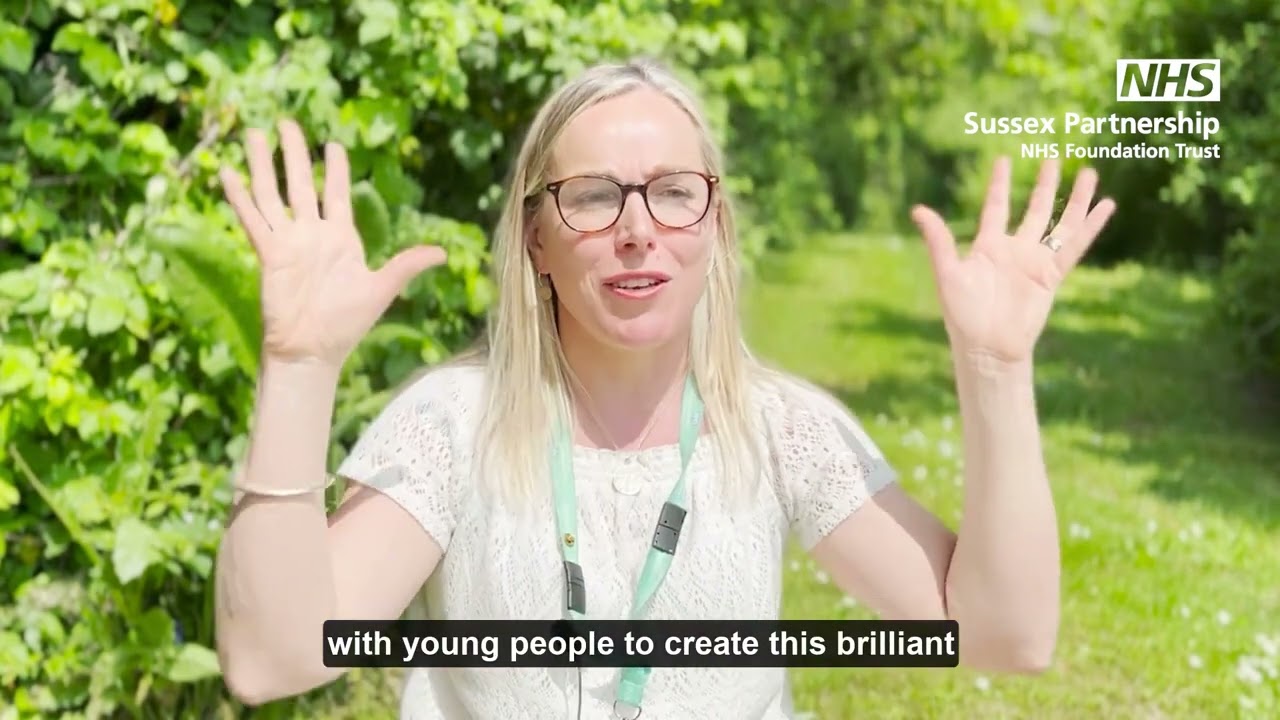 ---
Why wellbeing matters
It's hugely important that we ensure that our staff are supported to stay healthy and well. In November 2019, we held a Medics Conference with its primary focus being staff well-being and working in the modern NHS. The conference had both internal and external speakers, receiving great feedback from attendees and helping us go into 2020 with well-being at the forefront!
Our Staff Health & Wellbeing Strategy delivers a range of services and health promotion events from Health Checks to the Employee Assistance Programme (EAP). We also offer a whole range of other benefits which are listed in our Partnership Perks leaflet.
The EAP provides 24/7 emotional support with free, completely confidential and instant telephone counselling (and face-to-face counselling within 2 working days). They also offer free legal, financial and debt management advice and resources.
The Trust is also launching a 'Wellbeing Network', including well-being champions, mental health ambassadors and mental health first aiders (MHFA) across the Trust. The MHFA programme is a peer-to-peer support network for colleagues across Sussex Partnership. They are the individuals you can turn to when you're having anything from a bad work day to a family crisis.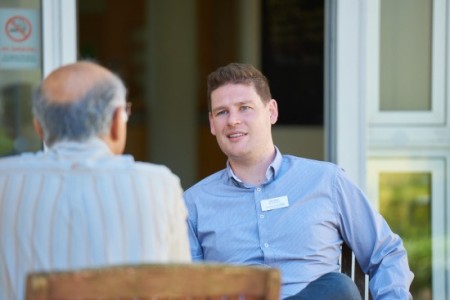 We offer flexible working. Maintaining a happy and committed workforce requires flexibility on our side as well as yours. That's why we are committed, wherever possible, to providing working patterns that enable staff greater control over their working lives.
For families, the Trust has many support groups, staff parents' workshops, flexible working, and subsidized on-site nurseries at some locations. The Trust also offers flexible retirement, sabbaticals, career breaks and support groups for Carers.
We are also leading a Menopause Awareness campaign to support staff going through perimenopause and post-menopause. Our targeted inventions have been recognized by NHS Employers and include interactive e-learning for line managers, educational talks for colleagues and a wealth of resources on the Trust's dedicated Health & Wellbeing intranet site.
We regularly communicate events via our dedicated Health & Wellbeing intranet site as well as sending weekly Wellbeing Wednesday e-letters to all staff, sharing latest wellbeing news, events and resources such as fitness advice, healthy recipes, and five-minute reads.
---
How are we rated?
In June 2019, we were awarded an overall rating of 'good' by the Care Quality Commission (CQC) and assessed 'outstanding' for caring. This new rating follows an inspection of the Trust's services in January and February 2019. We were last rated 'good' in January 2018, having previously been assessed as 'requires improvement' in September 2016.
Both patients and carers gave positive feedback about the care they received, sharing that our staff treated them with compassion and kindness, respected their privacy and dignity and understood their individual needs.
The CQC noted that there was strong leadership at all levels of the organisation, with a focus on patient care at the forefront of decision-making. They also recognised a sustained improvement in the culture of the Trust, with high morale amongst staff who were proud to work for the organisation, and who felt both valued and supported. Staff felt inspired and able to be innovative and make changes in the services in which they worked.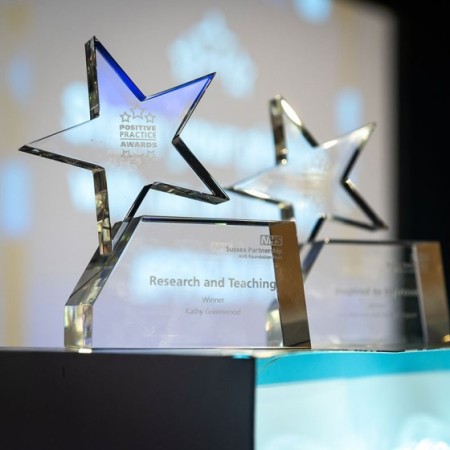 ---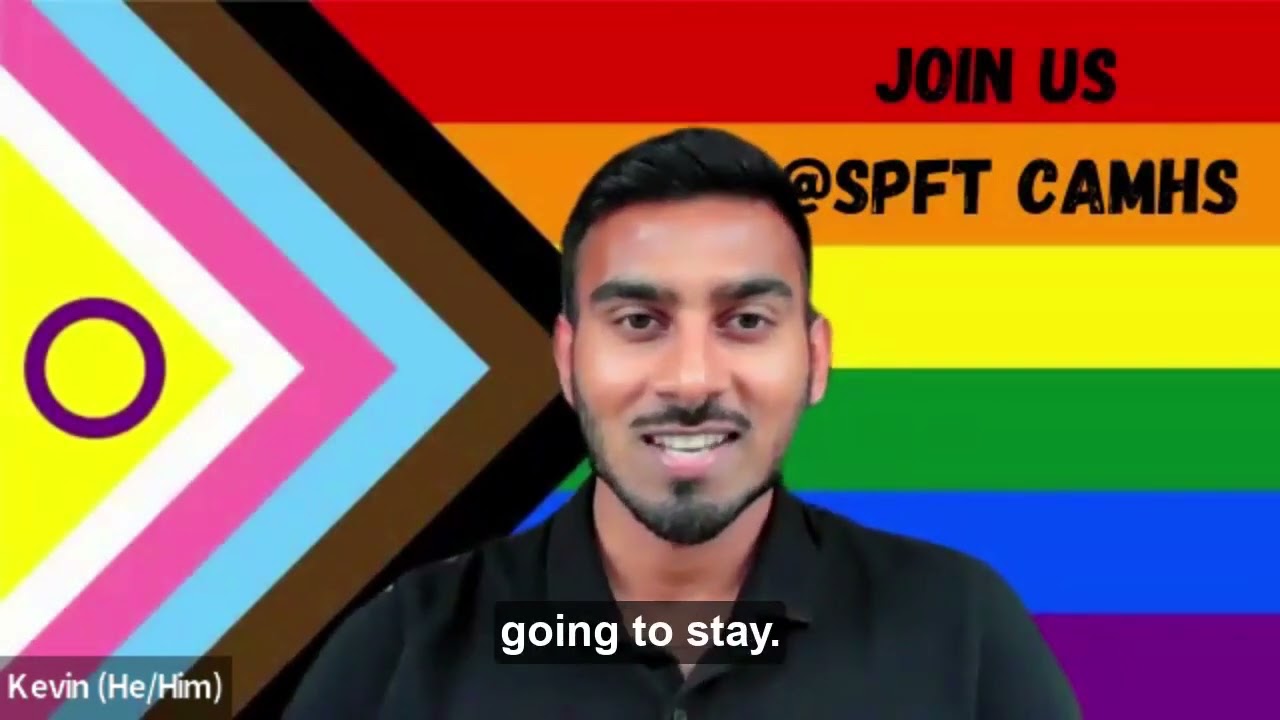 Diversity & Inclusion
We're building an organisation that will impact future generations, where everyone is welcome. A place where you can be yourself and feel valued. Come build it with us.
Building an inclusive environment is a team effort. At Sussex Partnership, we care deeply about hiring, retaining, and developing a workforce that reflects the communities we serve. Our staff networks play a crucial role in exploring relationships trust-wide and advancing opportunities for all staff, helping underrepresented communities continue to feel they belong here.
To do this, we have introduced staff networks. For example, we have the Disability Network, Spirituality Network, Women's Network, LGBTW+ Network, Neurodivergent Network, Ethnic Minority Network and the VaLE (Valued Lived Experience) Network.
---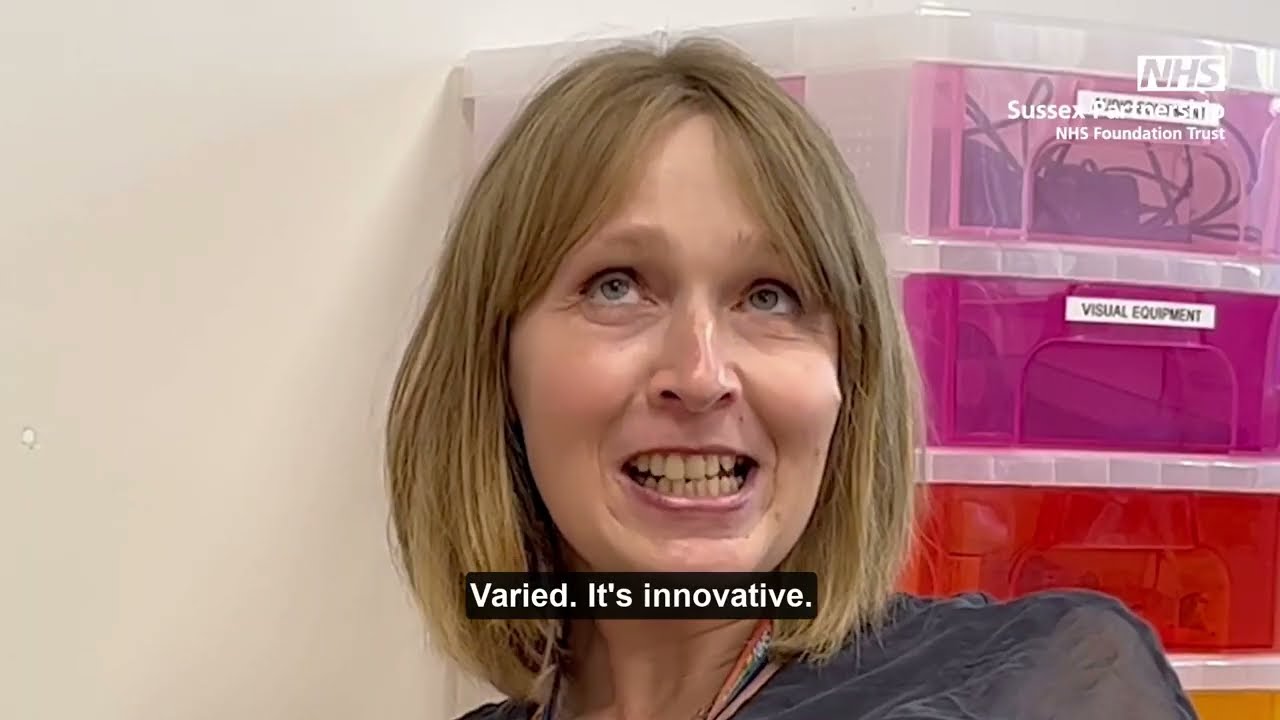 This short video will explain the role of a psychiatrist at Sussex CAMHS. We speak to our own staff about the job they do; what makes it special, what opportunities there are, and how they love life living in Sussex.
---
Improving care through research
Sussex Partnership is committed to the design, delivery and translation of high-quality research in order to improve our services and the experience of our patients. We are consistently one of the most active mental health research organisations in England and were ranked second out of 57 specialist mental health trusts for the number of people involved in research by the National Institute for Health Research (NIHR) in 2018-19. The Trust achieved a 62% increase in the number of people involved in research studies within the last year, having recruited 3,932 research participants in 2018/19 compared to 2,427 in 2017/18.
Our ongoing achievements as a research organisation rely extensively upon collaborations with academic and research partners. Our academic partners include Brighton & Sussex Medical School and the Universities of Sussex and Brighton, with whom we actively support and fund joint appointments to Clinical Academic posts. In collaboration with the NIHR and academic partners, we are developing research infrastructure across the South East region to ensure that programmes of high-quality clinical research can be developed and sustained. Most recently, we have been granted a multi-million-pound award to host an Applied Research Collaboration, with an emphasis on research for young people, dementia, primary care and social care.
The Trust has an award-winning Research & Development Department, a Medical Lead for Research and a Chief Medical Officer who has Board level responsibility for Research & Development. All are committed to supporting members of the medical workforce to develop and progress their roles as clinical researchers.
We are a teaching Trust
As a University Trust, we believe in providing the right education:
for everyone about mental health, well-being and recovery
to reduce stigma and increase the capacity of communities to respond to the needs of people in difficulty
as well as the right training for staff at all levels of the organisation to provide the most effective, compassionate, safe care for people with mental health difficulty
Our innovative education and training programmes are delivered in close partnership with universities, colleges and other organisations across the south-east. Internationally recognised academic experts lead and work in our services, often jointly appointed with university partners.
We provide high-quality education in medicine, nursing, psychology and psychological therapies, occupational therapy, social care and other aspects of well-being and healthcare. We also provide short courses and conferences that are open to the public.We have strong links with Brighton & Sussex Medical School, the University of Sussex and the University of Brighton. We offer a broad training programme for junior doctors with opportunities for honorary appointments at the medical school, and also for teaching trainees and students in clinical settings. Our Director of Medical Education, Dr Michael Hobkirk, is supported by the Medical Education Team, which is committed to providing an excellent standard of teaching and learning opportunities across all of our sites.
---
Why live and work in Brighton and Sussex?
Our staff know how amazing it is to live and work in Brighton and East Sussex and we'd love you to experience that too by coming to work with us.
East Sussex has some of the most beautiful and varied countryside in southern England and includes the South Downs National Park and High Weald, an Area of Outstanding Natural Beauty. It also has a dramatic coastline and thousands of acres of unspoilt forest. It also borders with Kent and has great access to London.
West Sussex offers an attractive mix of rolling countryside, picturesque coastline, vibrant towns as well as the Cathedral city of Chichester. It also has excellent connections to London and Gatwick Airport.
House prices
According to Right Move data 2021, average house prices in Sussex are as follows:
Hastings - £276,841
St Leonards-On-Sea - £278,895
Eastbourne - £303,730
Brighton - £465,691
Newhaven - £274,357
Hailsham - £287,748
Crowborough - £462,542
Worthing - £348,139
Bognor Regis - £340,433
Chichester - £413,043
Arundel - £480,421
Midhurst - £446,115
Crawley - £341,188
Horsham - £433,454
For more information on house prices in East Sussex, click here. And for more information on house prices in West Sussex, click here.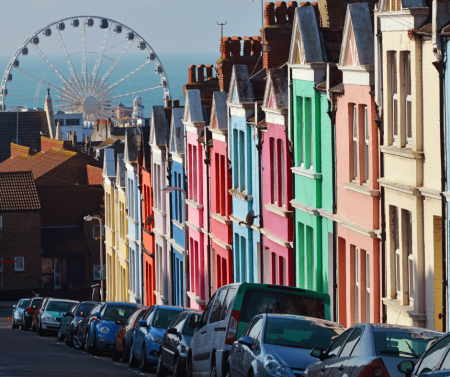 ---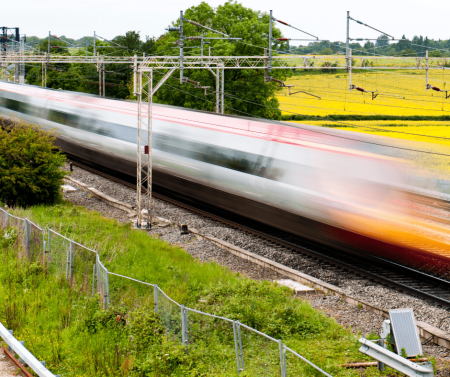 Transport
Living in Sussex gives you easy access to two major airports, ferries and the Eurostar providing simple travel options for holidays and visiting loved ones. Sussex is on the commuter belt for London for day trips, courses and connections to the rest of the country.
Sussex benefits from excellent rail links served by South Eastern Trains, South West Trains and Southern Railway. Here are some examples of approximate journey times to popular London destinations:
Crowborough to London Bridge: 1 hour 10 minutes
Hastings to London Charing Cross: 1 hour 30 minutes
Brighton to London Victoria: 1 hour
Crawley to London Victoria: 40 minutes
Chichester to London Victoria: 1 hour 30 minutes
Littlehampton to London Victoria: 1 hour and 40 minutes
---
Schools and childcare
For information on nurseries and childcare, check out the following websites: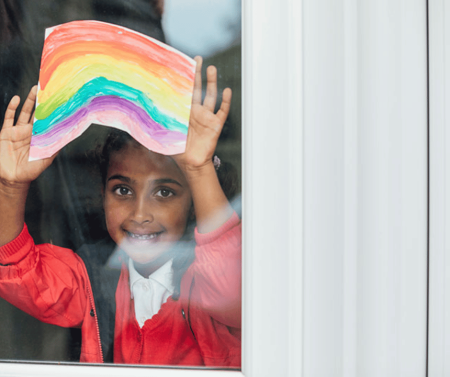 ---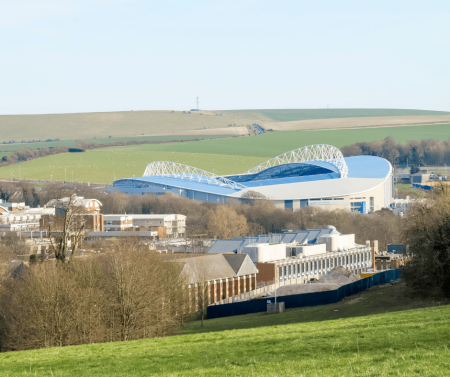 Sports and recreation
Living near the coast provides numerous options for sports and recreation. Whether you like watching the sport at the state of the art AMEX stadium, if you are an adrenalin junkie who would like to try kite surfing on one of our many beaches or handgliding in the South downs. Or if you prefer the more gently pace of hikes through the beautiful Sussex countryside, there is something for you here in Sussex!
Residents are spoilt for choice in regard to how they choose to spend their leisure time. With such a variety of things to do in Sussex every visitor will find something to treasure. It has some vibrant historic cities, towns and villages, including the bohemian city of Brighton & Hove, the bonfire capital, Lewes, the Port Cinque town of Rye, and the picturesque village of Ditchling.
---
Places to visit
The South Coast has a plethora of historic places whether by joining the National Trust or visiting some of the lived-in historic houses, there is plenty to see. We have galleries, music, arts, concerts and festivals, there is something for everyone right on your doorstep. And with our excellent connections to London, the list goes on!
You can wander along the historic Brighton Pier, take a stroll on Camber Sands, or embark on a boat tour to see the magnificent Seven Sisters cliffs. Brighton, one of the most famous coastal towns in Sussex, offers a range of attractions such as the Royal Pavilion, the Brighton Museum, and the SEA LIFE Brighton Aquarium.
Another popular activity whilst visiting Sussex is strolling through the beautiful countryside. The South Downs National Park spans across Sussex, offering many opportunities for hiking, cycling, and exploring the great outdoors. The park boasts a diverse landscape, from rolling hills and open chalky terrain, to lush forests and tranquil meadows. Places like the Devil's Dyke, Cuckmere Haven, and Beachy Head offer breathtaking views and opportunities to explore nature. The quaint villages nestled throughout Sussex also offer plenty of character, and visitors can explore charming medieval towns like Arundel and Lewes, where they can wander through winding streets lined with historic buildings and shops.
Brighton and Sussex and are beautiful places to visit, so why not live and work here too?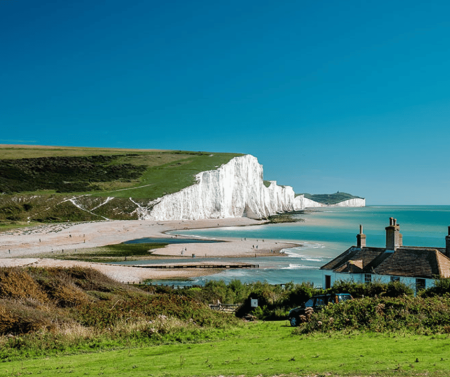 ---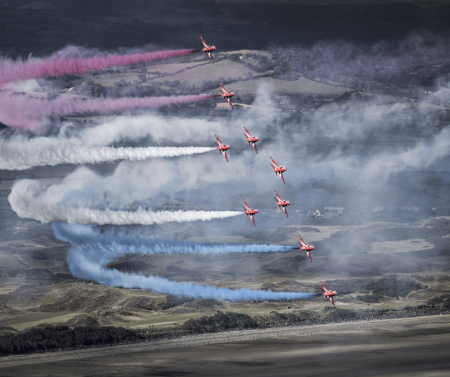 What's on in Sussex
When it comes to events - the South of England knows how to do things! From retro to running, art festivals to Pride weekends, we know how to put on a show! All events are inclusive and have something for everyone.
We have plenty of exciting events happening throughout the year, catering to all interests and age groups. Some of the popular ones include the Goodwood Festival of Speed, which brings together car enthusiasts from across the globe to witness the latest in cutting-edge technology and design. The Eastbourne Airshow delights spectators with its thrilling aerial displays, while the Brighton Fringe Festival offers a diverse range of shows, from comedy to theatre, music, and more.
In addition, Sussex is home to several cultural festivals, including Brighton Pride, which celebrates the LGBTQ+ community with a parade and plenty of parties. The Lewes Bonfire Night attracts visitors from far and wide with its traditional torch-lit processions and fireworks displays. Other notable events include the Hastings Seafood and Wine Festival, the Arundel Festival, and the Chichester Festival Theatre, featuring world-class productions throughout the year. The Sussex County Cricket Club also hosts matches throughout the season, providing entertainment for sports fans.
With such a diverse range of events happening all year round, Sussex offers something for everyone, making it an ideal destination for living and working!
According to the Met Office, West Sussex is officially the sunniest county in the UK when looking at records over the last 29 years! This makes exploring the miles of protected countryside even more of a pleasure. With beautiful national trails, charming villages and historic castles, it's no surprise that Sussex is a popular place to live, not just for families but also young professionals due to its connections to urban centres and London.
---
Relocating
If you need to relocate, we know this can be a massive decision for you and your family. You can rest assured that we will support you every step of the way with our recruitment and relocation initiatives.
We offer a relocation allowance for expenses of up to £8,000. We also offer a recruitment and retention premium for Consultant CAMHS Psychiatrists who join the Trust of £25,000. The RRP payment is paid in the following instalments:
£5,000 payment paid on appointment
£5,000 retention payment paid at 12-month anniversary of employment
£6,500 retention payment paid at 30-month anniversary of employment
£8,500 retention payment paid at 48-month anniversary of employment
The Recruitment and Retention payment is pro rata for part time employees. If you would like further information, or to know the full terms of the Recruitment and Retention Payment and/or the Relocation Allowance, then please do not hesitate to contact our Medical Staffing Team - medicalstaffing@spft.nhs.uk
If you need to register or re-register with the GMC to take up a Consultant Psychiatrist post - we offer support of up to £5,000 for the expenses of registering for the first time or re- registering. Including the costs of translation of certificates, travel to certify identity and registration costs.
---
How to apply
Click here to view all of our vacant medical posts on the Trust website.
Want to know a little bit more about Sussex Partnership?
Can't see a role that is right for you?
Pick up the phone or send an email to one of our very helpful Medical Staffing Team, who will be more than happy to discuss your career goals:
medicalstaffing@sussexpartnership.nhs.uk