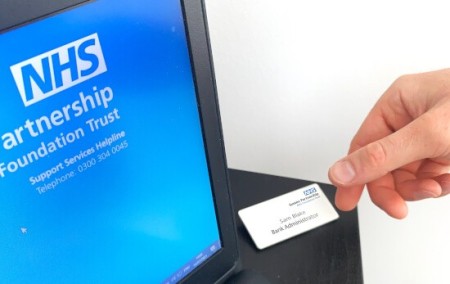 What is the bank?
Bank is the name we use for our internal recruitment agency. It is a temporary staffing service which we use to find people to provide cover for short gaps in staffing. This helps us to keep our services running smoothly.
The bank is made up of substantive staff who want to work extra shifts or external people who want to work with us in a flexible way. It is a 'win-win' set up, as it helps us to top up our workforce, whilst allowing us to reward staff well.
We currently have around 1500 bank staff. We still need extra help from bank staff in patient care (clinical and non-clinical), support services and administrative support, so we are always looking for new people to join the bank team.
---
How does it work?
Bank vacancies are advertised on our jobs feed. There is a recruitment process to join the bank, and once you are a part of it you can choose which shifts you want to work.
---
Why join our bank?
There are lots of benefits of working for our bank. As a member of bank staff, you will:
Receive many of the same benefits as permanent members of staff, such as a pension, weekly payment, paid training, supervision, paid for Disclosure and Barring Service check
Be a real part of the workforce, not just a temporary worker
Benefit from flexibility to suit your lifestyle. You are in charge and can choose to do full-time, part-time or ad-hoc hours. You are in full control and can select your own shifts
Gain experience in a wide range of settings, helping to build your own career
Get paid at an excellent rate - 12% higher than a comparable permanent role (to account for your holiday pay)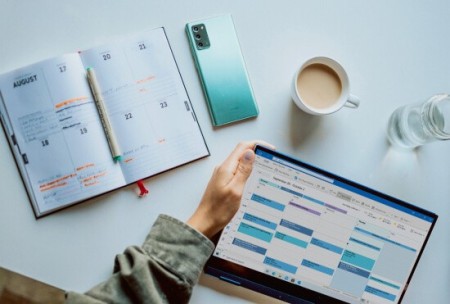 ---
Our bank team
Our bank team is on hand to offer dedicated support to all bank staff, as well as managing the process of booking shifts and the overall running of the bank.
Regular positions we advertise
There are certain positions that we recruit to regularly through the bank. These include:
Nursing
Administration
Health care support worker
---
Pay and enhancement
Get paid at an excellent rate - 12% higher than a comparable permanent role (to account for your holiday pay).
Example for band 4, if you worked a 10 hour night shift you would get paid an additional 3 hours on top of the basic 10 hours.
| Pay band | Hourly pay |
| --- | --- |
| 2 | £11.45 |
| 3 | £12.45 |
| 4 | £14.11 |
| 5 | £15.67 |
| 6 | £19.10 |
| 7 | £23.52 |
---
Our brand new incentives!
Bank at Band payments for qualified substantive staff Band 5 and above who work additional nursing shifts across our clinical services, which means you will be paid at the same band as your substantive role, even if you take on a shift that is for a lower band. Payments are not automatic. Please email bank@spft.nhs.uk if you would like to take advantage of
this incentive.
Take a look at our additional incentives below!
---
Meet the Bank Leadership Team
Denise Trundell
Bank Manager
Amy Baldwin
Clinical Lead Nurse for Temporary Staff
Alyssa Burgess-Russel
Senior HR Advisor
Jana Forshaw
Temporary Staffing Project Manager
Contact our team by emailing calling 0300 304 0037 or email Bank@spft.nhs.uk.
The office opening hours are currently 7am to 8pm, 7 days a week (excluding 25th & 26th December and 1st January).
---
Our locations
Mill View Hospital, Hove
At Mill View Hospital we care for people with acute mental health problems until they are ready to leave hospital and live in the community. Click here to find out more.
Rutland Gardens, Hove
Rutland Gardens provides a specialist recovery mental health service for men. There are 10 beds and the service supports people to develop skills to aid their recovery. Click here to find out more.
Langley Green Hospital, Crawley
Langley Green Hospital we care for people with acute mental health problems until they are ready to leave hospital and live in the community. Click here to find out more.
78 Crawley Road
At 78 Crawley Road we provide specialist rehabilitation mental health care to adults who require a period of enhanced recovery support. Click here to find out more.
The Princess Royal Hospital/Chalkhill
At Chalkhill we care for and treat children and young people (aged 12-18) who are experiencing emotional difficulties, mental health problems and eating disorders. Click here to find out more.
Meadowfield Hospital, Worthing
At Meadowfield Hospital we care for people with acute mental health problems whose current level of need requires them to be admitted to hospital. Click here to find out more.
The Harold Kidd Unit, Chichester
The Harold Kidd Unit in Chichester is a Doctors/GP, Hospital, Hospitals - Mental health/capacity and Long-term condition specialising in the provision of services relating to assessment or medical treatment for persons detained under the 1983 act, caring for adults over 65 yrs, dementia, diagnostic and screening procedures, mental health conditions and treatment of disease, disorder or injury. Contact us to find out more.
Chichester Centre
At the Chichester Centre we support people who need rehabilitation and treatment within a secure environment. Our three low secure wards are for patients who have either committed a criminal offence or have significant challenging behaviour. Click here to find out more.
Hellingly Centre
The Hellingly Centre is a medium secure mental health unit where we care for people aged over 18 who have become involved with the criminal justice system. Click here to find out more.
Amberstone Hospital
At Amberstone we support people with long-term mental health conditions. We work in partnership with the local authority and community teams to help people to re-learn skills and build independence to support them back into the community. Click here to find out more.
Conquest Hospital
Hastings Acute & Urgent Care Services are all located on the grounds of the Conquest Hospital, the local District General Hospital in Hastings, East Sussex. Click here to find out more
Uckfield Community Hospital
We provide a number of services at Uckfield Community Hospital alongside other NHS Organisations in the local area. Click here to find out more.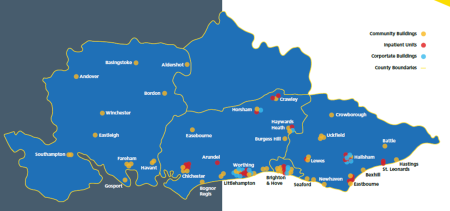 ---
FAQs
Bank bookings are offered on an ad-hoc basis and may be for a few hours to cover an assignment or session, or for a pre-determined period, for example a week or fortnight. Some placements may be for a longer period to cover long term sickness or maternity leave but should not exceed 12 weeks. While there is no guarantee that we will be able to continually offer you assignments when you are available; we will certainly try.
The main benefit of Bank is flexibility; you provide your availability to the Temporary Staffing Team and they match your availability and skills with placements. You may, for example, only be available on a regular day for a set number of hours or be available full time but prefer the flexibility to work when it suits you. Whatever your situation we will endeavour to find a pattern of shifts that suit you and to match your availability to the opportunities available.
We provide placements in services/wards/units/departments within the Trust across the whole of Sussex and also some in Hampshire. However you can opt for a particular geographical or service area that suits you.
No - if you are registered on our Bank we can only book you on a Bank basis not as an agency worker.
Yes - if you wish to access any additional training outside of mandatory training, this will be at the discretion of the departmental budget holder and funded by the department and/or CDS involved. If approved, completion of the Education and Training Funding Form must be submitted to the Education & Training Team for consideration. If agreed the Education & Training Team will confirm your further instructions.
My Learning will be your personal learning portal where you can access (either at work or home) mandatory courses relevant to your role, book courses, track your training compliance, and view your learning history.
As well as managing formal Trust courses, My Learning will also offer you user-friendly ways to record your personal Continuing Professional Development and work-based learning.
Payment is made by BACS so the net pay is credited directly into your Bank or Building Society account.
The pay cycle is weekly, although if you wish to transfer onto the monthly payroll you will have the option to do this on an annual basis.
Once you are cleared through our pre-employment checks, the Temporary Staffing Team will contact you to welcome you to the Bank and also:
Check your contact details
Issue you with a log-in for Employee OnLine (the Trusts' electronic rostering system)
Advise you on how to complete your Trust Induction and also your statutory and mandatory training
Search shifts/assignments for you.
We use an electronic rostering system called HealthRoster which is available throughout the Trust; this enables bank workers to add their availability on-line, view confirmed shifts on-line, and receive automated emails about available shifts.
You may also be contacted about shifts/assignments by the Temporary Staffing Team, either via telephone, email or text.
Once a shift has been booked you will be given a reference number which confirms the booking.
Yes - Bank Workers will be reimbursed for reasonable and agreed travel costs or expenses incurred, whilst undertaking bank work. Not including travel between your home and work.
Yes you can - by virtue of the Working Time Regulations Bank Workers are entitled to receive statutory holiday pay (pro-rated to the number of hours worked) in line with the financial year i.e. 1st April to 31st March. All Bank Workers are entitled to 28 days statutory annual leave, inclusive of Bank Holidays (pro rata for those who provide less than full time hours).
Yes you may - you may be entitled to join the NHS Pension Scheme and it is automatically assumed that you will be contributing unless you decide to opt out.
If you are not eligible for the NHS Pension Scheme (e.g. you have already retired from the 1995 section of the scheme), you may be eligible to join the Trust's alternative pension scheme, National Employment Savings Trust (NEST). If you meet the criteria for this scheme, you will be automatically enrolled (in line with the Government's Workplace Pension legislation).
NHS Pension contributions are taken up to weekly whole time equivalent hours and enhancements, including substantive posts held in the NHS. For example, if you work more than 37.5 hours in any week, you will not pay pension contributions on any hours worked over 37.5 in that week.
You are entitled to leave the Bank at any time; however we would appreciate having at least one week's written notice.
You might also be interested in...