Meet the Board of Directors at Sussex Partnership
Our board of directors is made up of non-executive and executive directors who set our overall strategic direction, and closely monitor our performance against our objectives.
Our Non-Executive Directors
The role of non-executive directors is to provide leadership for the organisation and hold our executive directors to account.
If you'd like to contact a non-executive director email chiefexecutive@spft.nhs.uk, or email our Senior Independent Director, Anna van der Gaag anna.vandergaag@spft.nhs.uk.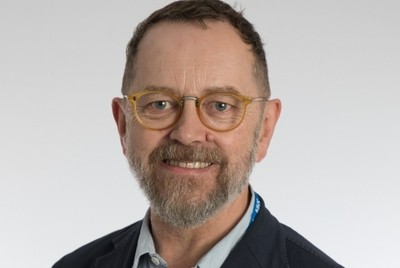 Peter joined us as Chair on 1 April 2018, having previously been Chair of South West London and St George's Mental Health Trust.
Peter is also a Board Member of the Mental Health Network and the England Liaison for the International Initiative for Mental Health Leadership. He is the founder of Common Cause Consulting, a research and design consultancy that brings organisations together to promote social, economic and emotional well-being. He has written numerous reports and delivered programmes that change the narrative around mental health, build community resilience and create cultures of learning across organisational boundaries.
Peter is a Visiting Fellow at the John Madejski Centre for Reputation at Henley Business School and Co-Chair of the health and Care LGBTQ+ Leaders' Network.

President, Royal College of Psychiatrists (2008-2011)
President, World Psychiatric Association (2014-2017)
President , British Medical Association (2018-2019)
Professor Emeritus of Mental Health and Cultural Diversity, Kings College London
As a cultural psychiatrist Dinesh has always been interested in the impact of culture on mental health.
Dinesh led and crafted 20 position statements on various topics, part of the World Psychiatric Association programme, some of which have strongly influenced policy in governments around the world.
He established presidential task forces on child abuse and neglect, inter-personal violence, prisoner mental health care, migrant health care, LGBT populations' mental health care and those of people with intellectual disabilities.
Dinesh created programmes for mental health promotion and appointed good will ambassadors from Bollywood and Hollywood along with patients and religious leaders. He established six World Psychiatric Association collaborating centres in different parts of the world to share research, policy and training. Following a survey of discrimination against people with mental illness in 193 countries, he developed Bill of Rights for Individuals with mental Illness, signed by 60 organisations, which was then followed by Bills of Rights for Children and young people and for those with intellectual disabilities.
Dinesh has authored/co-authored over 500 scientific papers, chapters, editorials, and 40 books. Three of his books have been translated into Mandarin and Japanese and various books have won awards including Oxford Textbook for Public Mental Health, which was British Medical Association Book of the Year in psychiatry in 2019. The same year, Practical Cultural Psychiatry was highly recommended. He is the editor of the International Journal of Social Psychiatry and International Review of Psychiatry. On the 75th anniversary of the NHS, conversations on the NHS including interviews with policymakers, doctors, patients and journalists will be published by Routledge. His new book Psychiatrists on Psychiatry will be out in May 2023.

Dinesh is on the Board of Sane and Psychiatric Research Trust charities. Between 2019-2022 he chaired DocHealth charity which provides psychotherapy to doctors and medical students.
Dinesh started his three year term as Non-Executive Director at Sussex Partnership on 7 February 2023.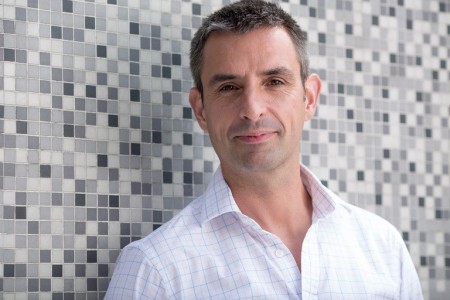 Simon Blake is the Chief Executive of the social enterprise Mental Health First Aid England. Prior to joining Mental Health First Aid England he was previously the chief executive of the National Union of Students and Brook, the young people's health charity.
Simon is Chair of the Dying Matters Campaign and the Support After Suicide Partnership. He is a previous vice Chair of Stonewall, Chair of Diversity Role Models and vice Chair of the Black Health Agency.
He is passionate about social justice and equalities, and has spent his career working and volunteering in the voluntary, community and social enterprise sector. He is a keen horse rider and dog lover.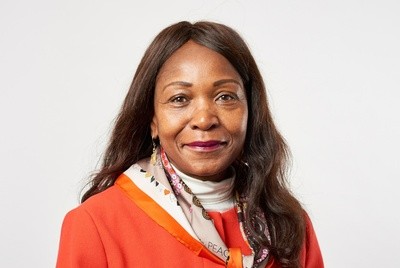 Jo joined us non-executive director on 1 November 2018.
Jo is founder and director of Inclusive Professions. As an executive coach specialising in inclusion, she is passionate about working with firms to attract, retain, develop and increase the number of women and black and ethnic minority professionals in senior and leadership roles within their business.
Jo draws on her unique professional and personal experience as a corporate lawyer, director, and strategic talent management and development expert working with a range of a diverse range of organisations in professional service firms, consultancy and not-for-profit. Jo has held senior positions in Arthur Andersen, Eversheds, DLA Piper, BDO and Bircham Dyson Bell LLP.
Jo brings substantial experience at board-level and a wealth of non-executive director experience including: Law Society of England and Wales, Council and Standards Board member, chair of Education and Training Committee and council member for the National Association for Mental Health (MIND).
Jo is also a writer. The third edition of her book 'How to Make Partner and Still Have a Life' was published in 2020.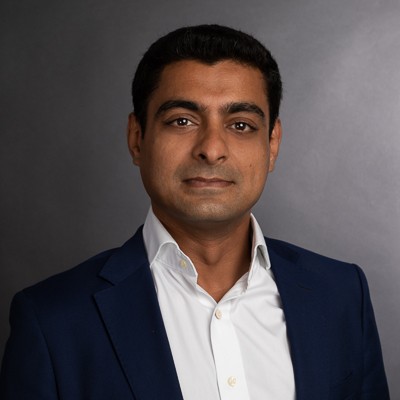 Nitin joined us as associate non-executive director and is a member of the Finance and Investment Committee.
With over 11 years of experience at TUI Group where he is part of the senior leadership team and a member of various executive boards, Nitin brings extensive commercial, strategy, analytics and finance experience to Sussex Partnership. Nitin is a qualified accountant with a B.Sc. in electrical engineering and computer science, an MBA and a masters in finance from London Business School.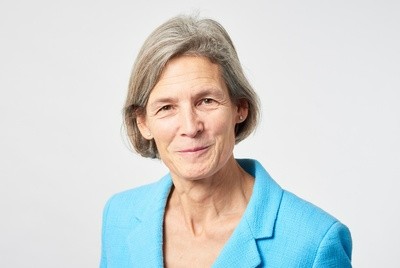 Anna is a visiting professor of ethics and regulation at the University of Surrey. Anna qualified as a speech and language therapist in 1981 and worked in learning disabilities services before moving into higher education, research and non-executive roles.
Involving users in the design and delivery of services underpinned her early career and she continues to be a passionate advocate of co-design and co-production in service delivery, policymaking and research.
Anna is currently chair of the Advisory Board for Safer Gambling, in addition to other roles in the health and care sector.
Anna has a long-standing interest in quality improvement in health care. She has been involved in national projects on clinical audit, governance and service evaluation, and is a founding member of the Q Community, a 5000 strong, UK wide quality improvement network led by the Health Foundation. Anna has a strong research background and continues to contribute to research in regulation internationally as well as in the UK. She was awarded the CBE for services to health and care in 2015.

Kevin has 25 years' experience working in health and social care in the UK - 15 as executive director at CGL where he looked after the strategic growth and governance of the organisation. He specialises in leadership, culture, patient involvement and quality improvement and has led large transformation programmes as diverse as mergers, organisational restructures, digital transformation, and rebranding.
Kevin currently works as a consultant in the not-for-profit sector. He is passionate about social justice and addressing the structural unfairness that sees our most deprived communities have much poorer health and life expectancy. He is equally passionate about ensuring our health and social care services are responsive to the needs of our communities, are of the highest quality and address the systemic barriers that reduce accessibility.
Our Executive Directors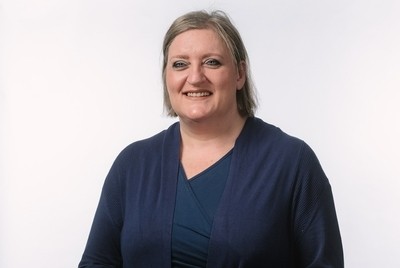 Jane is a registered mental health nurse and has worked in mental health and learning disability services since 1990.
Initially starting her career as a healthcare assistant, Jane later qualified as a mental health nurse and has since worked in various clinical, managerial and academic roles, across mental health, learning disability, and forensic services.
Jane was our chief nursing officer before being appointed chief executive in April 2022 and prior to that she was chief nurse and executive director of quality and safety at Hertfordshire Partnership NHS Foundation Trust. Jane was previously a board member of NHS Confederation's Mental Health Network and a member of the Mental Health and Learning Disability Directors of Nursing Council Forum Steering Group.
Jane was awarded a doctorate from Kings College London following a research study into the mental health needs of young people in street gangs.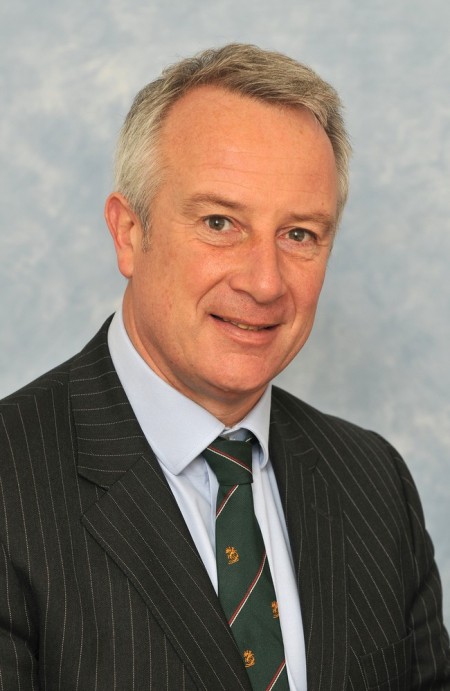 Peter graduated from Glasgow University in 1987 and trained in general practice and psychiatry at St George's Hospital Medical School in London.
He is currently national clinical director for the NHS England Domestic Abuse and Sexual Violence Program.
Peter is chair of the Medical Advisory Committee at the Royal National Lifeboat Institution, vice-chair of the board of trustees for the Lions Barber Collective, mental health adviser to the National Association of Primary Care and Liveryman, Worship Company of Barbers.
He was previously director of research and development and medical director at Devon Partnership NHS Trust, deputy lead of the West Hub of the Mental Health Research Network, co-clinical director of the Peninsula Comprehensive Research Network and vice-chair and chair of the Faculty of Liaison Psychiatry at the Royal College of Psychiatrists.
Peter has published in suicide prevention and has an experience of drawing learning from the national confidential inquiry into effective action for change in services and hard to reach communities.
During the Covid-19 pandemic Peter worked on staff development and provided liaison psychiatry at the Exeter Nightingale Hospital.
His current work is in the field of domestic abuse.
Teresa joined us in January 2023 as our Chief Nursing Officer. Teresa is a registered mental health nurse and has worked in mental health services since 1997, both in Kent and in London.
Teresa started her registered nursing career as a staff nurse on an acute mental health ward and later worked in various clinical, managerial and professional leadership roles across mental health services including youth, adult and older adult services.
Teresa has a post qualifying degree in Psycho-social interventions for Psychosis and an MBA in Health care Leadership. Prior to joining Sussex Partnership, Teresa worked at Kent and Medway Partnership Trust, as Head of Service for Older Adults and Deputy Director of Nursing and Practice.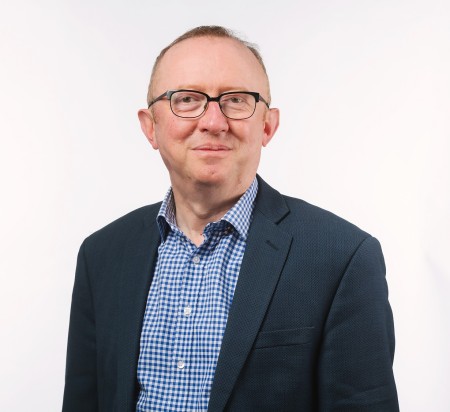 Dan has over 20 years' experience in healthcare communications. Having begun his career at South Thames Regional Health Authority, he was head of communications and media at South London and Maudsley NHS Foundation Trust for nearly 15 years. In this role he was involved in developing the communications and engagement programme for King's Health Partners Academic Health Sciences Centre a collaboration between King's College London and three NHS Foundation Trusts: Guy's and St Thomas', King's College Hospital and South London and Maudsley.
Dan also coordinated a Bafta winning four-part Channel 4 documentary series called 'Bedlam', broadcast in Autumn 2013, which gave unprecedented access to NHS mental health services.
In December 2019 Dan became a Visiting Research Fellow at the Centre for Health Communications Research at New Bucks University.
You can find him on Twitter @Dan_Charlton1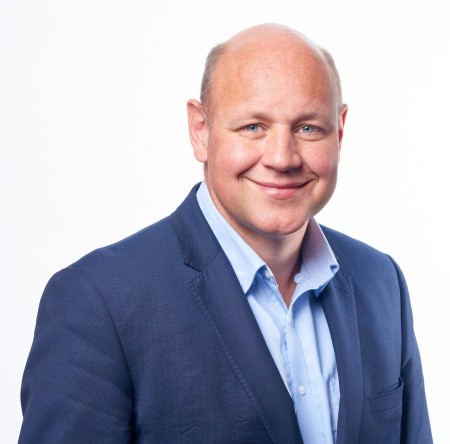 John was appointed as chief delivery officer in October 2021. John holds a BSc from Cardiff University and a master's degree in social work from the University of Sussex.
John started his career as a social worker within older people's mental health services in Brighton and Hove and has worked within mental health services in Sussex since 2002.
John has worked in a number of operational management roles including operational director for adult services at Sussex Partnership.
His previous roles have included head of service for older adults and neurodevelopmental services at South West London and St George's Mental Health NHS Trust, and chief operating officer for Brighton and Hove Clinical Commissioning Group.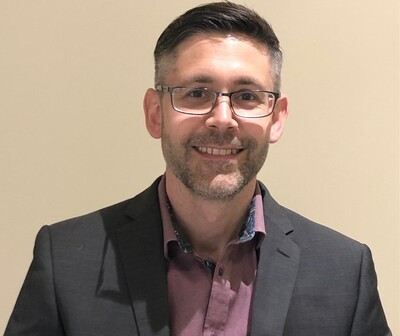 Colin is a registered counselling psychologist, accredited cognitive behavioural therapist and has over 15 years clinical and operational experience working in mental health and learning disability services.
Colin graduated with a doctorate in counselling psychology and psychotherapeutic practice from the University of Surrey in 2006 and subsequently undertook a masters in business administration at the University of Bath.
He has been the director of mental health collaborative programme for NHS Sussex since January 2021 and prior to that was the service director for mental health and learning disabilities at Dorset Healthcare. He has significant operational and strategic leadership experience managing a range of services including IAPT, CAMHS and adult community and inpatient services.
Colin has a passion for improving the quality of care for people who use our services and has delivered significant transformational change at scale and in partnership with health, social care and third sector partners and champions coproduction with people who use our services.
Colin was previously seconded to the post of interim Director of Integration and Partnerships in September 2022 for six months.
Usman Niazi joined Sussex Partnership NHS Foundation Trust as Chief Finance Officer in April 2022 and alongside this role took up the role of Deputy Chief Executive in July 2022.
Prior to this Usman was Chief Finance Officer and Financial Senior Responsible Officer at NHS South East London Clinical Commissioning Group and Integrated Care Service.
Throughout his career in health, Usman has led corporate and finance functions in a range of complex NHS organisations, including acute, Clinical Commissioning Groups and strategic health authorities; working with frontline teams to balance the need between high-quality service delivery and financial sustainability.
Funmi joined us as Chief People Officer in April 2023. With a career that spans 20 years across consulting and industry roles, Funmi's experience includes specialities in strategic human resources, workforce development, EDI and organisational development & talent management/coaching.
Funmi has previously held roles at King's College Hospital NHS Foundation Trust, where she was Director of Equality, Diversity & Inclusion and was responsible for the inclusion agenda for 14,000 staff and 1m patients. In this role, she led the development of the Trust's Roadmap to Inclusion 2022-2024, which sets out the steps that King's is taking to become a more inclusive place to work and be treated. Prior to joining King's, Funmi worked for the global management consultancy EY (formerly Ernst & Young) in their workforce transformation team and was Director of HR and Operations in the charity sector.
Funmi has an MBA in Strategy & Human Resource Management and is a Chartered Fellow in CIPD.

Gurprit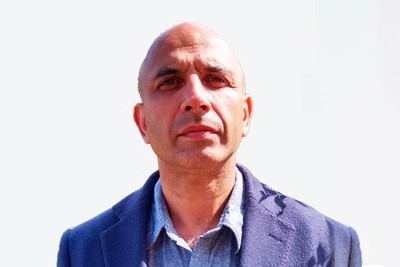 has worked in the NHS since qualifying in medicine from Cambridge University in 1992. He subsequently trained in psychiatry in London before moving to Sussex where he has held multiple consultant psychiatrist roles. Currently he provides consultant input into a psychiatric intensive care unit.
He has experience within the third sector having been the national lead for mental health in a national charity, and has held multiple senior posts in leading and managing health services within the NHS. He has senior qualifications in healthcare leadership, including digital healthcare leadership which have informed his role as a chief clinical information officer leading the global digital exemplar programme within Sussex and more widely as the chair of the South East Region Digital Working Group.
Gurprit chairs the Sussex regional forum for digital clinical leaders across health and social care, and clinically leads the Sussex Shared Care Record Programme to digitally connect patients, clinicians and create a linked dataset to support population health, commissioning, service development and research.
You might also be interested in...