Celebrating Black History Month 2021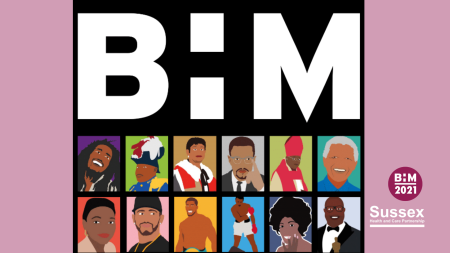 Throughout the month of October we are celebrating Black History Month and our Ethnic Minority Staff Network have organised a number of events.
Jacqueline Clarke-Mapp, Carer Leader and Chair of Ethnic Minority Staff Network, said: "I am delighted once again to be hosting events for Black History Month on behalf of the Ethnic Minority Staff Network. As before, we've aimed to have something that everyone who is interested in celebrating cultural diversity and advancing race equality can connect with.
"Special thanks go to my colleagues in the Ethnic Minority Staff Network and allies in our Communications Team, and of course Sam Allen, our Executive Sponsor for the many ways you have contributed.
I look forward to celebrating with all my colleagues."
This year for Black History Month there is a new campaign which invites Black and Brown people around the UK to share what they are Proud To Be. To find out more about the national campaign, click here.
We'd also like to suggest some things you might watch or read as part of your own personal celebration of Black History Month:
Online videos and documentaries
Our NHS: A hidden history - a documentary which explores the hidden history of nurses, doctors and healthcare workers who came to Britain from overseas to serve in the NHS. Watch documentary.
How two midwives confronted the racism they experienced doing their jobs - Midwives Zena and Allyson talk about the racism they faced while conducting home visits, and how they dealt with it. Watch clip.
Online articles
Three black scientists you need to know - Space scientist Maggie Aderin-Pocock selects three unsung heroes she thinks deserve wider recognition. Click here.
Women of colour who changed psychology - Read more.
Book and film
(Book) The Bastard of Istanbul by Elif Shafak
(Book) The Book of Joy by Dalai Lama & Desmond Tutu (with Douglas Abrams)
(Book) The Louder I Will Sing by Lee Lawrence
(Book) Me and White Supremacy by Layla Saad
(Film) The Green Book by Peter Farrelly
(Film) Queen of Katwe directed by Mira Nair