GB MET and Sussex Partnership launch a Health and Care Academy
Greater Brighton Metropolitan College (GB MET) is proud to be working in partnership with Sussex Partnership NHS Foundation Trust to educate and support the next generation of healthcare workers through a new Health and Care Academy.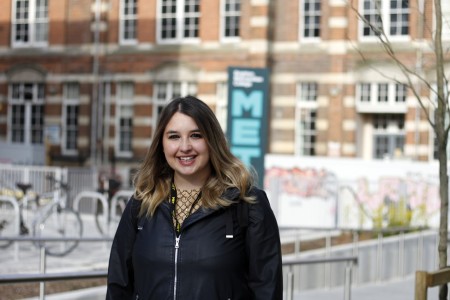 The launch of the Health and Care Academy is the first of its kind in the South East region and enables students to work with Sussex Partnership, who provide specialist mental health and learning disability services across south east England, to gain valuable work placements and support from their dedicated healthcare mentors. This insight placement experience includes working with healthcare professionals and providing one-to-one guidance, which will benefit students' career development and help with the transition into a healthcare programme at university.
Funding for the partnership has been secured from Health Education England, to help extend the number of routes into working for the NHS through courses and work placements, which will complement what is already on offer through other traditional routes. This will include apprenticeship opportunities.
Dr Anita Green, Associate Director of Nurse Education at Sussex Partnership, said "We want to offer this experience to college students so they can find out what it is like to work in a mental health trust at this early stage of their careers and view working in mental health as a rewarding career decision."
With healthcare being at the forefront of the response to the COVID-19 pandemic and training being a priority in the Government's skills agenda, a partnership between GB MET and Sussex Partnership is apt and timely.
Matt Phillips, Senior Development Nurse at Sussex Partnership, said "This is a fantastic opportunity for aspiring healthcare workers to gain real hands-on experience within a multidisciplinary healthcare setting. We are excited to be working in partnership with GB MET, helping their students to gain exposure to the wide range of careers within the NHS workforce".
The scheme is currently being successfully piloted by students on the Access to Higher Education nursing programme who have been able to experience working in a mental health setting through a series of placements at Mill View Hospital in Hove and Meadowfield Hospital in Worthing.
Helena Thomas, Principal at GB MET, said, "We are extremely excited to be working with the Trust and are proud to be supporting the NHS to recruit much needed healthcare staff. Our new Academy will provide invaluable opportunities for our students and provide them with the foundation they need for successful healthcare careers."
The Health and Care Academy will grow over the next few years, increasing the number of opportunities within the NHS for GB MET students across the wider health and social care programmes offered by the College, including Level 3 qualifications for school leavers.